Microsoft have been really kind and are allowing every child at Cliffe Woods access to Office365 at home while they are a pupil at the school. (Once your child leaves the school you are allowed to carry on using the account for another 30 days.)
So what is Office365 and how do you get access?
What Is Office365?
We can offer pupils an A1 Student account that gives them access to many apps online, but here are the most important ones:
Word Online
A word processor for creating documents. It allows you to add pictures, drawings and graphs and has a built in spelling checker. The online version automatically saves your work.

OneDrive Online


Online cloud storage that allows you to store your files safely and also share them with others in school. You can store files not created by Office 365 such as photos.

Excel Online
Spread sheet program with the facility to work out sums and create graphs automatically. The online version automatically saves your files.


OneNote Online


This allows a user to collect pages from the Internet, typed notes, pictures and hand written notes and store them like a scrap book. It can then be shared with other users.

PowerPoint Online
Presentation program that allows you to combine text, pictures, graphs, video and audio with multiple pages. The online version automatically saves your files.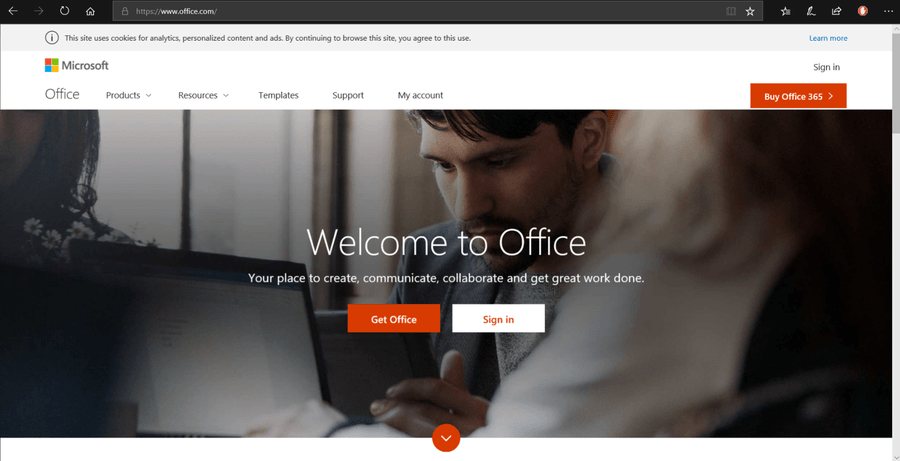 3 - Click on sign in and type in the login details sent to you in the email from Microsoft. The first time you login it will ask you to change the password to something of your won choice. Warning! You need a password of at least 8 digits that include letters, numbers and a symbol.
4 - You will then be taken to a page that shows you the apps available to you. Simply click on one to launch that app.